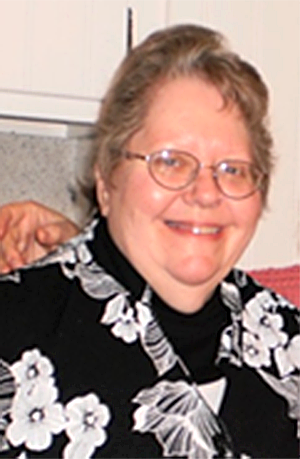 Carol Elaine Chapman | Obituary
[ad_1]
Carol Elaine Chapman, 71, of Monticello died at 4:01 a.m. on Tuesday, September 21, 2021 at the Arbor Rose assisted living facility, Monticello.
Visitations will be held at Mackey-Wright Funeral Home, 215 E Washington Street in Monticello on Sunday, September 26, 2021 from 2:00 p.m. to 4:00 p.m. A Christian burial mass will be celebrated by Mgr. Michael Bliss at St. Philomena Roman Catholic Church, 1301 North Market, Monticello, at 10:00 am on Monday September 27. Interment will take place in the cemetery of the township of Monticello.
Carol was born on June 1, 1950 in Urbana, IL, the sixth child of Wilbur Arthur and Kathryn Lucille (Johnson) Davis. She married Marvin Chapman in Elizabethtown, IL on September 11, 1990. He was predeceased on February 7, 2009.
Carol is survived by her mother, Lucille Morgan of Monticello, five brothers, Dennis Davis of Monticello, Richard Davis of Tuscola, Thomas (Gracie) Davis of Taylors, SC, David (Sheila) Davis of Monticello and Frank Davis of Champaign; four sisters, Mary Ann (Jessie) Manning of Pooler, GA, Patricia Davis of Cisco, Joan Davis (John Farnam) of Bloomington and Rita Davis of Omaha, NE; a half-brother, Flo (Faith) Morgan of Clarksville, TN and a half-sister, Tamara Morgan (Nancy Turgeon) of Sacramento, CA; one stepson, Joshua Chapman of Denver, CO; and an "honorary daughter" Allie Austin Gilbert of New Smyrna Beach, FL.
She was predeceased by her father Wilbur Davis, stepfather Irv Chief Morgan, sisters Sandy Roberts and Suzanne Doering, and stepbrother Irv Morgan, Jr.
Carol has worked as an accountant for companies in Champaign and Elizabethtown, IL and Hartwell, GA at Meadow Gold Dairy, Stout Trucking Company, Children's Palace and Walmart. She was a member of the American Business Women's Association. Carol has been an active member of St. Joseph's Catholic Church in Elizabethtown where she has been a religious education teacher, an officer of the St. Ann's Altar Society, head of the Women's Auxiliary, and a member of the ward executive committee. At St. Philomena Catholic Church in Monticello, Carol was a teacher of religious education, sang in the choir, and was a member of the Gems of Faith committee.
Carol had a heart of gold and was a warm person who loved people – mainly her many nieces and nephews. She couldn't come visit them without taking a bag of goodies with her to hand out. She was known for her wonderful homemade chocolate chip cookies, which earned her the loving family title of "Cookie Woman". When she moved to Monticello in 2007, she really missed being able to host the annual fall barbecue that she and Marvin hosted for family and friends at Honeysuckle Acres in Cave-in-Rock, IL. She was a big fan of the Fighting Illini and the Monticello Sages. She loved to knit afghans for the family.
Memorial donations can be made to the Alzheimer's Association where memorial masses are said.
Condolences can be sent to the family at www.mackey-wrightfuneralhome.com.
[ad_2]