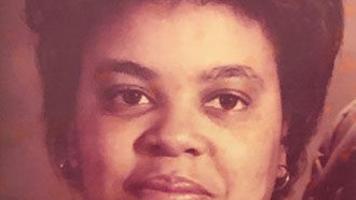 Marilyn Cox Underwood | Obituary
CHURCH HILL – Marilyn Cox Underwood, 70, fell asleep peacefully at Holston Valley Medical Center on October 7, 2021 (heart complications) with her loving family by her side.
Marilyn was born on March 17, 1951, with her twin sister Carolyn de M. and Mme Homer S. Cox. She was married to Charles R. Underwood, Sr. and had a son, Charles R. Underwood, Jr.
Marilyn was a staunch member of her church, Lyons Chapel AME Zion, (Church Hill, TN) some of her positions held, President of the Homecoming Council, Missionary Society Council, Deaconess Council, Junior and Senior Choir, Delegates of the He Church, Usher, passionately loved to prepare and serve in Holy Communion and believed in the accomplishments of her Lord and Savior Jesus Christ.
Marilyn was employed for several years by Kingsport Press and was personally recognized by the President as an exceptional employee.
She was predeceased by her beloved husband, Charles R. Underwood, Sr .; parents, Mr. and Mrs. Homer S. Cox; grandparents, George and Sallie Price; uncles and aunts, brother; brother, Sammie Cox.
Those who remain to cherish his memory, his son, Charles R. Underwood, Jr .; twin sister, Carolyn Harris (Tony); grandchildren, Tyreke and Tia Underwood; brothers, Robert, Ronnie (Joyce) and Edward (Anita) Cox; sister, Alberta Haley; aunt, Elsie Mae Horn; several nieces and nephews.
Due to problems related to COVID-19, the family asks Marilyn to rest on Monday, October 11, 2021 from 12:00 p.m. to 5:00 p.m. Anyone who wishes to pay a final tribute during this time. Marilyn will rest at Church Hill Memory Gardens alongside her dear beloved husband, Charles Reginald Underwood. A private grave will be held at a later date, with Pastor Pamela Hoard officiating.
To leave an online message for the Underwood family, please visit us at www.johnsonarrowood.com
Church Hill Johnson-Arrowood Funeral Home is honored to serve the Underwood family.